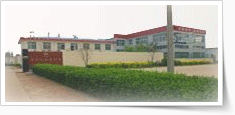 Hebei Huali Machinery Accessories Co., Ltd (Original is Shenzhou Nanhu Bakelite Factory) is a professional enterprise with designing, manufacturing, service and trading, owning advanced production equipment and hard working team.
the company was established in 2009,and under the original Shenzhou Nanhu Bakelite Factory , now it is in the transformation period, as well as owning the same business qualification.Certainly the original business still go on.with the original foundation,Huali Company has developed many new products,and also get the independent operation ability.
Except, our company plan to hire of the most work, and carry out the diversified management, the product range covers will be more broad amount at the end of 2012.
Our company is specialized in "Industrial supporting standard components", "Machinery manipulation ...(More details)